Franz Cros
Technical Director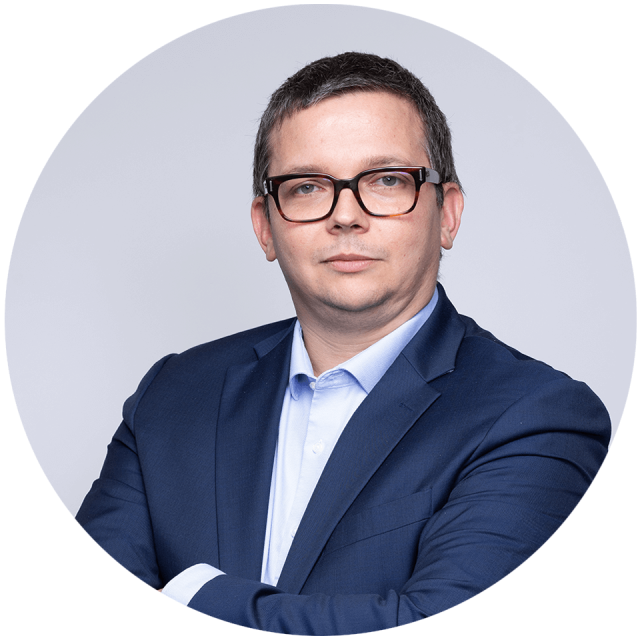 Franz has more than fifteen years of hands-on international project management experience within the energy industry. He has successively worked offshore Nigeria on Oil & Gas production platforms, in South Korean shipyards for the construction of FPSOs and on Angolan deep waters projects.
He also, more recently, took full directorship responsibilities for the construction of a grass-root lube oil blending plant in Algeria with 300 contractors at site. The plant was commissioned remotely during COVID pandemics without any cost overrun.
In the last three years, Franz has transitioned to renewable energy, namely offshore wind, and has been the Senior Technical Manager of numerous successful offshore wind bid teams. He was part of the team that participated in the 2022 BOEM Carolina Long Bay auction that was awarded lease OCS-A545.
As the Technical Director for the Carolina Long Bay project, Franz will be responsible for developing all the Engineering studies to ensure an innovative, environmentally-friendly yet sturdy design for the offshore wind farm, thus allowing for smooth subsequent construction and operations phases, while keeping costs as low as reasonably possible. He will also commit to uphold safety as a core value for the project both during the development and construction phases.
Franz holds a MSc in Refining & Engineering from IFP School, France, a MSc in Mechanical Engineering from the Georgia Institute of Technology, Atlanta and a Master's Degree from Arts & Métiers, Paris with a major in Industrial Engineering. He is also an Auditor of the 2nd national session of the French Defense Academy with a major in Maritime Strategy (2023).
Outside of work, Franz enjoys spending time with his three children and going to the shooting range for target practice. He is also a member of the International Propeller Club of the United States, Port of Paris.
Join Our Mailing List
Keep in Touch!
TotalEnergies Carolina Long Bay is a world-class offshore wind project that will be developed in partnership with businesses and residents of North and South Carolina, for the benefit of the broader region. Stay on top of project news and progress, and reach out with questions.