Sylvain Riba
Managing Director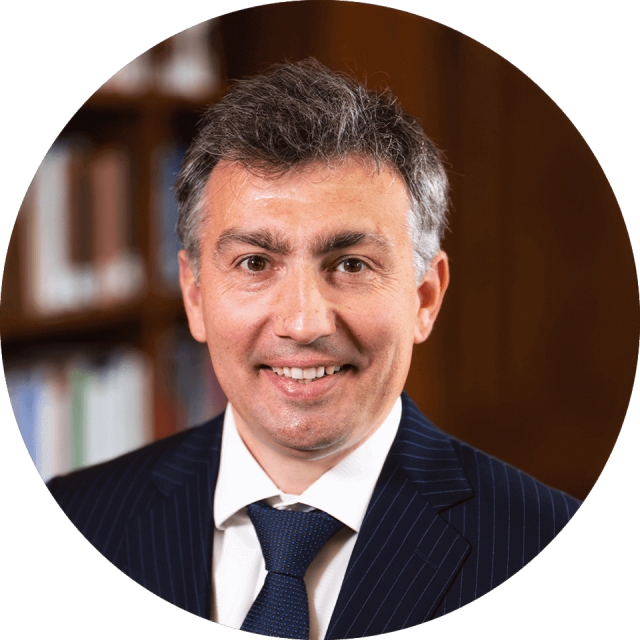 Sylvain has more than twenty years of international experience within the energy industry in the realms of Asset, Portfolio Management, and Business Development. In his most recent role, Sylvain was the Head of Portfolio and Strategy for Exploration in the Americas, covering TotalEnergies deep water projects in six countries.
As a Business Development Director, he was a Board Member of Total E&P Congo. Additionally, as organizer of the management committee with shareholders, he managed the company's strategy and budget. He implemented marketing solutions by VLGC vessels for propane and butane to serve the national market of the Congo as an alternative to coal.
Prior to this role, he negotiated midstream agreements for Utica, OH gas processing, NGL fractionation, and condensate stabilization of 1.5Bcfd operated production with Chesapeake Energy. He was a Senior Financial Analyst for Acquisition and Divestiture of upstream, midstream, and downstream assets worldwide and evaluated financials and business plans for affiliates (USA and Latin America) strategy plans.
During the early stages of his career, Sylvain held several geosciences roles in the Middle East, Africa, and North America.
As the Managing Director for the North Carolina project, Sylvain will be responsible for the optimization of the OCS-A0545 Carolina Long Bay lease's development across all workstreams: operations, offtake, permitting, stakeholder engagement, engineering and procurement.
Sylvain is an Executive MBA graduate from Rice University, TX (2023). He holds a MScs from IFP School, France, with a major in geosciences as well as a master's degree from the School of Mines, Nancy, with a major in engineering.
Outside of work, Sylvain is a PADI Divemaster and enjoys diving around the globe with his family.
Join Our Mailing List
Keep in Touch!
TotalEnergies Carolina Long Bay is a world-class offshore wind project that will be developed in partnership with businesses and residents of North and South Carolina, for the benefit of the broader region. Stay on top of project news and progress, and reach out with questions.